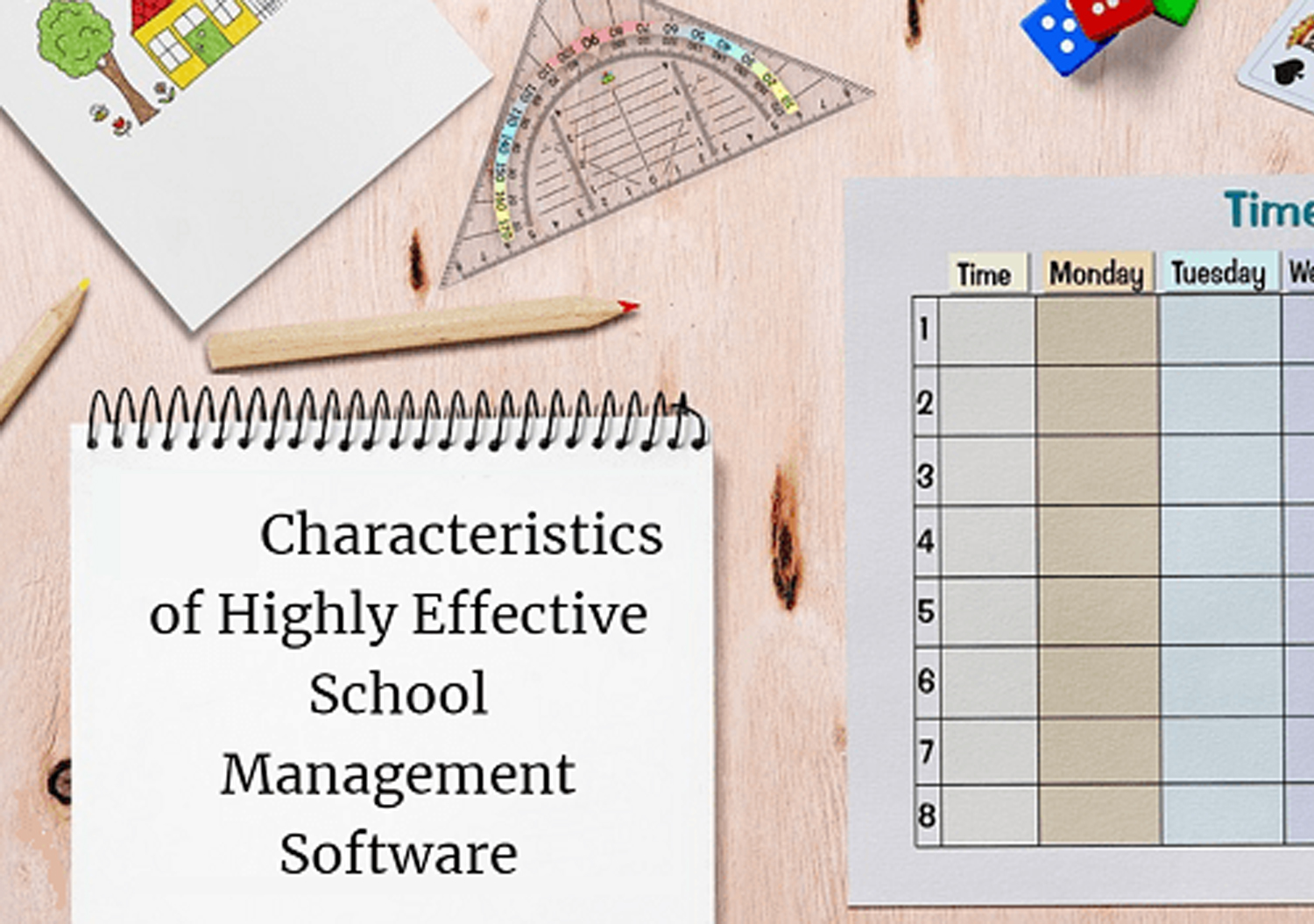 what is Hostel Management Software ?
Student Hostel Management Software This Online Hostel Management Software has been designed to automate and effectively manage the entire process of gaining admission to the hostel. … Then it allocates rooms to the registered students and also records their fee and other advance payment details.
School authorities all over the world are continuously engaged in numerous activities to efficiently manage school functions and provide a better educational experience to students.
However, managing school affairs is not at all easy in this fast growing world.
To better perform the functions of school management and assure parents of their child's safety and progress, schools are using school management software nowadays.
This software boasts a variety of features that improve the overall administration of schools. Now, let's have a look on the top 20 tips for highly effective school management software.
Below we have highlighted some best tips which you can use while selecting school management software:
1. Student Information
Attendance, homework, discipline, grades, and achievements! Almost all the information regarding the students can be accessed easily using efficient school management software.
Teachers can use the student database to avail basic information of students like grades, address, information regarding parents and siblings etc. In addition to this information, details regarding the students' medical history, accounts, billing etc. are also added by the administration.
Smart cards for schools can be used as identity cards to access the details regarding a particular student when required. As simple as that!
2. Parent Access
Being part of your child's school activities and stay connected with their academic progress can be a difficult thing in this busy world.
However, now it's easy for parents to avail updates about their child's academic activities through parent portals and school apps.
It helps parents to be with their child and teachers the whole day.
Benefits of Parent Portal
• Helps parents to actively participate in their children's educational activities
• Provides up-to-date information regarding PTA meeting, grades, assignments etc.
• Provides great relief to teachers by providing students' attendance report and progress cards to parents without any delay
• The feature of a direct line of communication to teachers helps students and parents to contact teachers in case of any doubts, questions, comments or suggestions
3. Teacher Information
Effective school management software not only helps in availing information regarding students but also provides information regarding teacher activities inside the school. It's easy to view a particular teacher's class schedule, file reports efficiently etc. Also teachers can use their database to keep the details regarding class timings, student progress and classroom activities in one place. Some of its advantages include:
• Teachers can log onto their database securely to access the records regarding school, classroom and student activities
• Classroom forms and reports can be filled quickly using the school management software where almost all information regarding the classroom and students are updated accordingly
• Teachers can easily notify parents about their student's report once it is filed
4. Artificial Intelligence Integration
AI has slowly started to make its presence felt on our daily lives. In 2018, AI is has become part of many mainstream software. For effective school management software, one of the key areas with AI integration is School Bus Fleet Management.
With Integrated AI features such as Auto Routing, Auto Optimisation and Auto Allocation, managing school buses has become much easier than ever before. So, check out if the software of your choice offers any AI features.
AI is not a fancy term. It actually reduces your expense and makes a significant difference to safety and your ROI
5. Communication Facilities (Voice Messaging, E-mail, Chats, etc)
To a great extent, student success depends on the effectiveness of communication among parents, schools and teachers.
School management systems have Parent portal, which are capable enough to facilitate the communication process by sending text, voice messages and e-mails to a predefined set of parents and the whole school.
Thereby lessening the time invested by the school administrators in making phone calls or leaving messages to parents.
Another small but important feature of highly effective school management software is the facility to use templates that can be saved to communicate important days like teachers' day, annual day, cultural day etc.
6. Attendance & Timetable Management
Attendance management is an important school administrative task and it requires teachers to spend a small chunk of time at the beginning of each class.
Sometimes, it is difficult for teachers to manage the whole process of taking attendance and recording them accurately.
Marking attendance in grids having small squares is very hard and errors can occur very easily.
But attendance management is no longer a burden with the Teacher App. Now, recording attendance of each student is just a click away. You can manage attendance of your students without any errors using online attendance pages and share the details with parents within a short time.
The teacher app also provides an effective way for teachers to mark their own attendance, check the timetable and apply for leaves from their smartphones.
Timetable management for schools become a much easier process with this feature.
7. Online Assessments and Assignments
While term examinations are still relevant, it is of much help to teachers and students to test and learn the knowledge each student has acquired continuously. Online assessments and assignments are therefore very important.
Teachers can provide individual assessments to each student looking at their level of knowledge if so required. Rubric-based assessments can be used by teachers for such purposes. So, this is an important feature for school management software to have.
8. Report Cards
A Report Card represents a student's hard work throughout the year and it is the most anticipated thing in an academic year. However, both the teachers and the school administration find it a time-consuming responsibility.
School management software can help teachers and school authorities to streamline the process of generating report cards using an interactive database. With the already available information about a student's class performance, attendance and exam results, the database completes the report card automatically.
Teachers can review this before finalizing and approving the report card and make it accessible to parents and students immediately.
9. Fee Tracking and Online Payment
Managing receipts and incoming payments, preparing bills, tracking several types of fees before applying them to the right student etc can be time-consuming and difficult without proper software to handle the functions.
A simple way to manage and deliver payments, charge fees and prepare bills is by using Smart Cards for payment system. It is easy and convenient to use.
Online billing helps schools to allow credit card payments and parents can pay their child's school fees at home easily. This make the whole process of fee payment hassle-free for both parents and the school.
2. Parent Access
Avoid keeping bundles of files as you can save all the data in a system. This method can help you to access the data immediately if required. You can do this with effective school management software.
Such software is capable enough to manage the registration and admission process of both old and new students smoothly. This software can remove the difficulties caused by human errors and treats the new and old students differently based on the information provided.
11. Profile Management
School management system software efficiently performs profile management. It is one module of the system which is used to manage students, parents, staff and teachers. It captures information such as name and contact information of the users. Every user has unique login credentials to access.
12. Homework
With this module, daily classroom homework assignments become easily available to students 24 hours a day. It also contains the date when it was assigned and when it should be submitted. In addition to these, teachers can also modify homework assignments and projects as per the requirements.
13. Library Management
This module is an effective solution to make school library management simple and effective. It has features such as find, search, issue and return books. It supports bar code & scanning capability to automate your library. It also includes reports of library members, daily issue register and much more.
14. Transport Management
Any effective school management software will have the facility to manage school transportation effectively. With this, you can keep track of each student's route change history. They also display information such as students who has opted for school transportation without routes assigned to them. It ensures student safety by making sure whether a student is present on the bus or not and later submits the report to their parents.
15. Use of Convenient Apps
As smartphones are daily drivers these days, it is a given that any school management software worth its salt should make use of apps. Smoothly performing apps with the right feature sets make lives easier for students, teachers, parents and support staff.
Some key apps that should be in School Management Software include Parent App, Teacher App, Transport Management App
These are some of the characteristics of highly effective school management software. So, what are your thoughts on the same? Please feel free to share them with us in the comment section.