What is a school management app?
A school management app is a tool, platform, or application that helps academic organizations such as schools and universities easily handle their procedures. For all stakeholders in the educational ecosystem–from learners, parents, educators, administrators and staff–a classroom management app is helpful. The objective of having this tool in institutes is to make it easy to use on the go to handle all administrative duties and procedures and maintain up-to-date with what's going on at your university or school.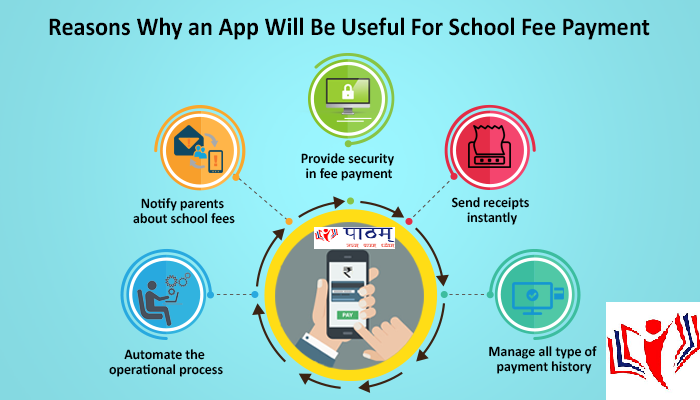 How are school management apps useful with the fee payment process?
Fee processing is one of the most delicate procedures at any school or university, from generation to payment. It therefore deals with confidential economic data and also affects the bottom line directly. So how would functionality on the school management app help linked to the fee system?
The greatest problem of paying the fee was often the necessity for the payee to pay the charges for the physical presence. However, using their mobile devices, parents can pay school charges from anywhere and at any moment with the application of a school management app. The school management app shares the due charges within the app itself, and such charges are also paid in the app. It makes payment simple and convenient but stays safe thanks to the app's built-in security measures.
While ease and comfort are key considerations in ensuring that parents adopt the school management app, it is also vital that their economic data remains protected at the same moment. To this end, robust school management applications such as Paatham, ensure secure payment portals in accordance with the highest industry norms to ensure that financial data stays safe during payment. Such payment gateways are extremely secure but also simple to use, making them the best choice in school management applications for fee payment features.
Automated fee receipt generation
The final step signaling the completion of any fee payment process is to generate and share the receipt with the payee for successful fee payment – in this case, the student's parent. The generation of fee receipts is performed in bulk and can therefore be a complicated, time-consuming and labor-intensive method. However, with the automated fee generation function of your school management app, this step becomes a breeze. Even better, tailor the receipts as required for accounts, organizations, or individual learners.