Some of our most inspirational and unforgettable films are teachers and professors who use creative teaching techniques to achieve the students ' minds and win the audience's hearts while doing so. While only a few years ago one would see such creative and efficient teaching on the screen, today technology has provided a number of tools to teachers around the globe to improve teaching techniques.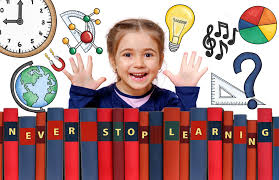 Here are some innovative teaching strategies which every teacher can embrace and make their teaching way more interesting:
1. Cross over Teaching
While this type of learning does not include technology, for both the student and the teachers it is an enriching experience. Here, in an informal environment such as after-school learning clubs or museum and exhibition trips, learning occurs. The teacher can link the educational material to the students ' experiences. By adding questions linked to the topic, this teaching is further improved and deepened. Then the students can add field trip notes, photographic projects and other group tasks linked to the trip to the classroom debates.
2. Teaching through Smart Boards
Smart boards are an efficient way to give life to the classroom while helping students experience a greater level of commitment and understanding. This is achieved through the interactive and visualization of the course material. The smart boards turn the learning experience into an interactive and cooperative experience as teachers use vibrant multimedia material to assist students communicate the subject more efficiently and make it a visual and engaging experience.
3. Teaching through Flipping Classrooms
Flipping the classroom becomes an efficient teaching method that is becoming increasingly common. In this method, students are made active participants in the learning process by placing the learning burden on them, teachers are required to relegate themselves to the position of resource providers and students are responsible for collecting concept information. Students are motivated to build understanding using multiple technology instruments, fill in data gaps and create inferences on their own as and when required.
While many may question whether giving students the responsibility of teaching may be worldwide, teachers around the globe have seen them immersing themselves more in the topic, taking more interest and teaching better when they are in control of their own learning.
This method of teaching is one of the best ways to lay the foundation in independent learning.
4. Teaching through collaboration
Another innovative teaching method includes promoting cooperation between students for different projects. We live in a globalized globe today and cooperation is a vital life skill that is important for all professions and businesses. Teachers in the classroom can assist promote this skill by enabling learners to learn, study, and work in classroom.
For example, by assigning group homework or encouraging learners to work on plays, presentations and other reports together. Today, cooperation as a type of learning is gaining recognition as a strong learning instrument where teachers perform the role of guides, mentors, managers for the students once again in the community of students. It also teaches empathy, negotiation, teamwork, and problem-solving abilities to students.
5. Teaching through Virtual Reality
Technology for Virtual Reality includes helping learners learn through interactions with a 3D world. For example, instead of bringing the students through a boring lesson of history, teachers can use 3D technology to discover ancient cultures, travel for a lesson in geography to remote nations, or even take a journey to outer space during a science lesson.
Virtual Reality technology provides a precious chance for students to learn immersively, creating a lasting impression on their minds. It makes learning fun and enables students to keep the material for a longer period of time–all the key points when considering efficient teaching techniques in a classroom.
6. Teaching through 3D printing technology
Teachers who are looking for creative learning techniques can also look at 3D printing as a learning tool. This technique is rapidly gaining worldwide recognition, particularly in greater academic institutions where 3D printers are used to produce prototypes and facilitate the understanding of complicated concepts. In lower-level schools, teachers can use 3D printers to teach material earlier taught through textbooks, thereby helping students achieve a better knowledge of the concept — especially STEM topics.
7. Teaching through Cloud Computing
Bringing technology into the classroom enables teachers to experiment with innovative teaching techniques. Using cloud computing is one technique where teachers can save on the classroom cloud information of essential classroom resources such as lesson plans, notes, audio courses, videos, and tasks. This can be accessed from the comfort of their homes by the students whenever it is necessary to bring the classroom back to the students by clicking on a mouse. It also guarantees that at all times students who have missed school for either disease or any other reason remain up-to-date. It eliminates the need for heavy textbooks and enables students to learn at a moment, location and pace they are comfortable with.
8. Technology and innovative methods of teaching
Using technology in the classroom helps engage students with various types of stimuli and generates an activity-based learning atmosphere. It makes the classroom content more exciting and enjoyable to learn.
Technology provides teachers with an infinite collection of resources they can tap into depending on the students ' needs. While this blog lists some of these resources, a teacher looking for efficient learning techniques in a classroom will be offering a vast amount of updated alternatives in switching to the recent technology.