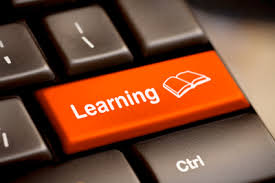 A learning management system (LMS) is a software application for the administration, documentation, tracking, reporting and delivery of educational courses or training programs or learning and development programs. The learning management system concept emerged directly from e-Learning. Although the first LMS appeared in the higher education sector, the majority of the LMSs today focus on the corporate market. Learning Management Systems make up the largest segment of the learning system market.
Learning management systems were designed to identify training and learning gaps, utilizing analytical data and reporting. LMSs are focused on online learning delivery but support a range of uses, acting as a platform for online content, including courses, both asynchronous based and synchronous based. An LMS may offer classroom management for instructor-led training or a flipped classroom, used in higher education, but not in the corporate space.
Purpose
An LMS delivers and manages all types of content, including video, courses, and documents. In the education and higher education markets, an LMS will include a variety of functionality that is similar to corporate but will have features such as rubrics, teacher and instructor facilitated learning, a discussion board, and often the use of a syllabus. A syllabus is rarely a feature in the corporate LMS although courses may start with heading-level index to give learners an overview of topics covered.
Advantages
There are six major advantages of LMS: interoperability, accessibility, reusability, durability, maintenance ability and adaptability, which in themselves constitute the concept of LMS.
Other advantages include:
An LMS supports content in various formats: text, video, audio, etc.
One can access materials anytime, from everywhere, teachers can modify the content, and students can see the updated material.
The evaluation of students is easier and fair, based on student attendance and online quizzes.
Students and teachers can re-use the material every time they need
Disadvantages
Although there are many advantages of LMS, authors have identified some disadvantages of using this system.
Implementing LMS requires a well-built technology infrastructure. Teachers have to be willing to adapt their curricula from face to face lectures to online lectures.
Sometimes schools don't have the appropriate infrastructure to develop LMS, so it might be difficult to them to operate in this environment and adopt their curricula.
Some current research suggests that online teaching leads to an increase in teacher workload.